Spread Christmas Cheer Printable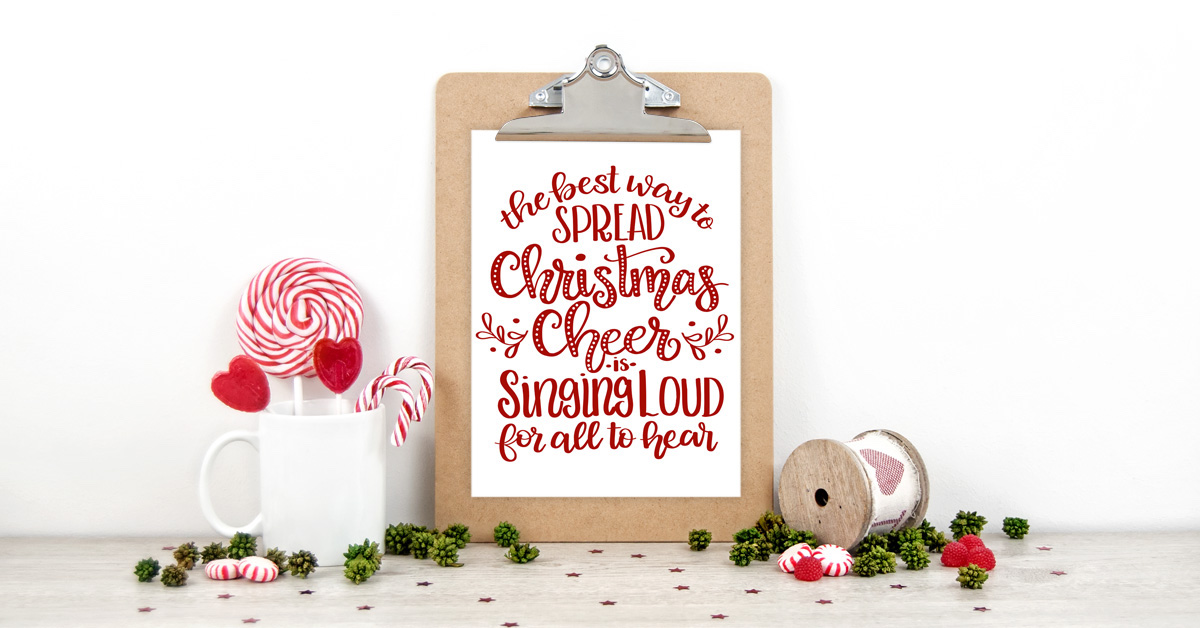 Hi there, Two Twenty One friends! My name is Jocie (pronounced jah-see), and I blog over at One Project Closer, a blog dedicated to DIY for the whole family. I'm super excited to be here to today to share with you this FREE hand lettered printable…after I share with you big news!
Chelsea was sweet enough to invite me to share with you that this past summer I launched my popular e-course,! If you love all those beautiful projects with hand lettering all over your IG feed or in the isles of Target, then this course is for you! Also, just in time for the holidays, you can also GIFT this e-course to your friends and family!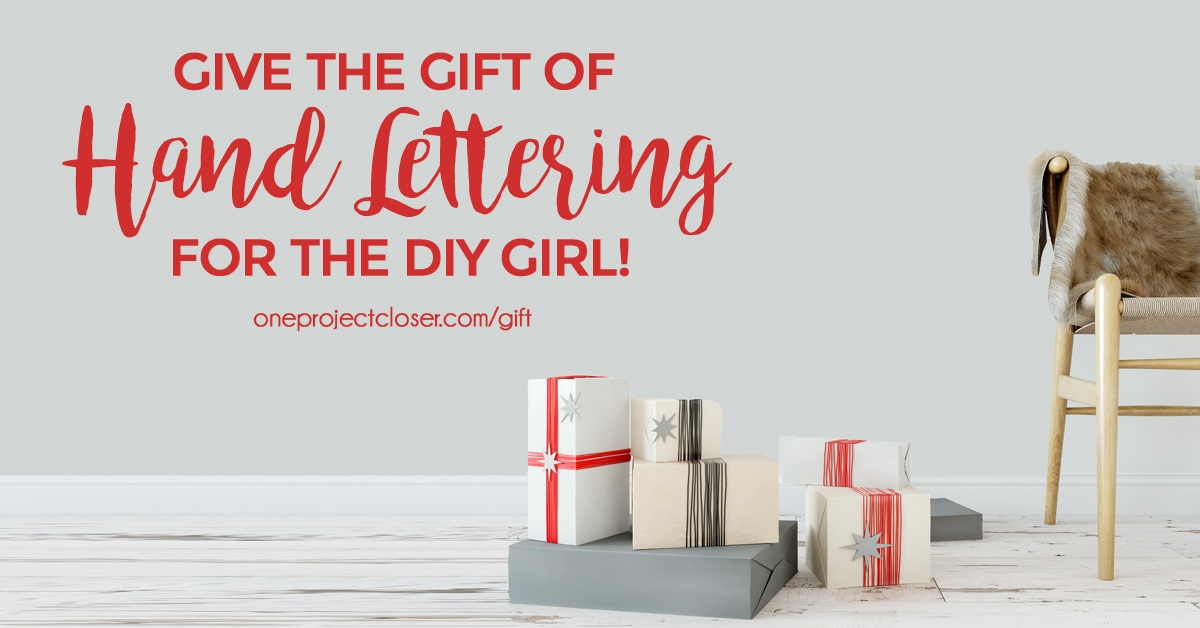 The Busy Girl's Guide to Hand Lettering is the perfect course for the DIY girl who desires to use hand lettering in decor and gifts but is just starting out with hand lettering!
And you don't need beautiful handwriting, or to be super artsy, you just have to get started.
In this course, I'll walk you through the basics of hand lettering, with lots of tips, tricks and printables to help you learn to letter like a pro, and show you all the materials (with printable shopping lists) to help get you started. Then after you learn the basics, the course will show you, step-by-step, how to turn your hand lettering into beautiful decor, including pillows, wooden signs, mugs, t-shirts, and more!
This is what I love about hand lettering – making my home beautiful AND personal, without spending a ton. Here is my living room, with a scrap wood wall hanging we built, that has been painted four times in the last 8 years, but is currently rocking some hand lettering!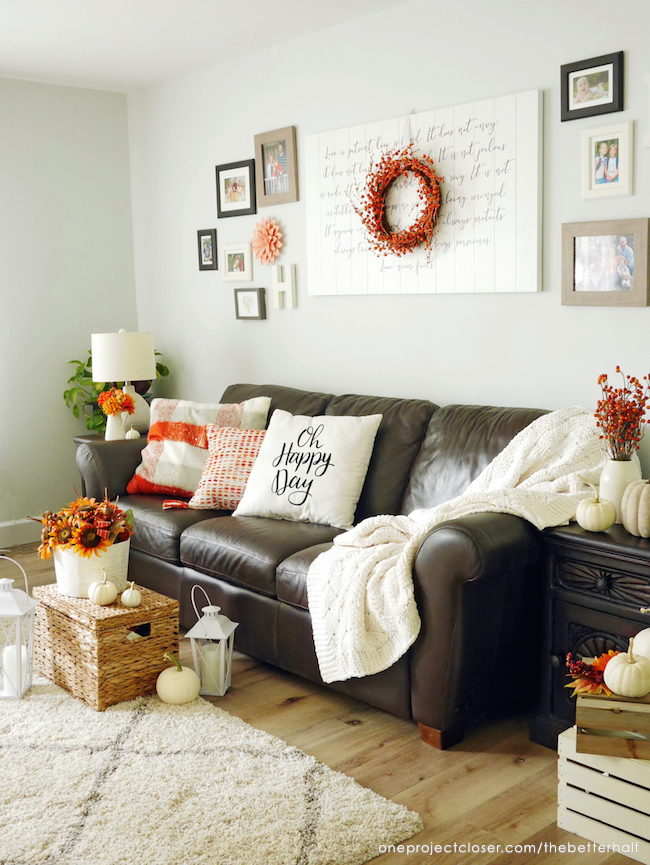 I get it. Maybe you aren't ready to hand letter giant signs. BUT….once you learn the basics of hand lettering, you can use your skills for a variety of gifts (even giant signs), like these hand lettered. Can you tell I'm excited for the holidays? Maybe, just a bit. Next week, I'll be sharing on One Project Closer how to make Hand Lettered Gift Tags four different ways! Let me tell you, they are super cute!

Just think of all the cute mugs you can make yourself (and your friends) while you sip cocoa by the fire this winter with the mugs YOU hand lettered! The possibilities are endless! And honestly, I'm a bit addicted, and try to hand letter all the things. Seriously, I may have a problem. Bags, mugs, more bags, shirts, pots, cutting boards, journals….ALL. THE. THINGS!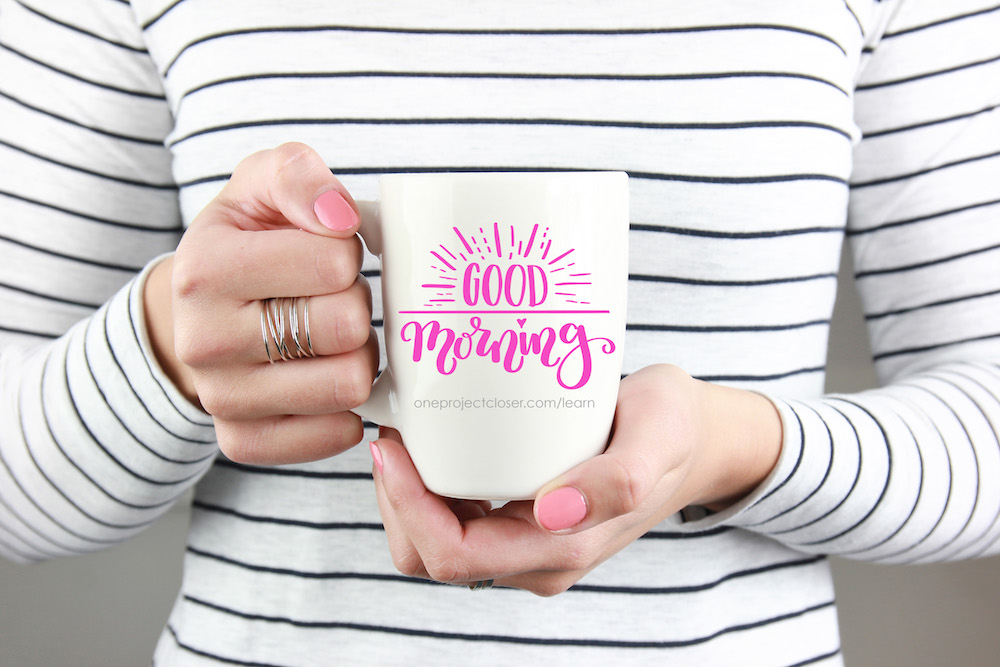 Back to the course – in case you weren't convinced, the course is a must, I've got a great deal for you! If you buy the course the before December 17, 2017, you can use this awesome promo code to get 15% off – TWOTWENTYONE15. And if you still aren't convinced, here's everything you will get in the course:
• Course does not expire. Learn at your own pace when your schedule allows!
• Learn brush hand lettering techniques, tips and tricks.
• Use hand letterings for mugs, t-shirts, bags, gifts, pillows, signs + more
• Convert your hand lettered art to Silhouette Cut Files
• Staging Photos for Social Media
• Hand Lettering on the iPad Pro
• DIY wooden sign video tutorial
• Free Printables + Silhouette cut files
• Shopping lists
EXCLUSIVE Facebook group